New Paintings
Birds Wires Grass Paintings as Prints
As the original paintings I've done to date of the Birds Wires and Rooks Grass pictures are all sold, I've now made most of them available as prints together with some other bird paintings. More will be added.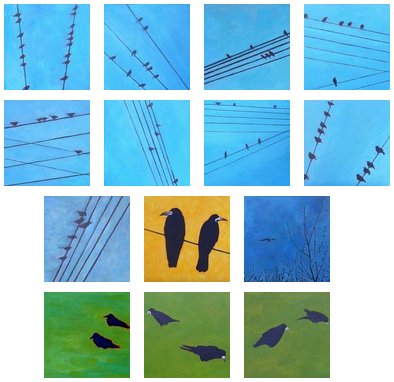 The above picture is a collage of some of the bird paintings available as prints. It links to the Birds print page. Other bird paintings not depicted here will also be available at the link.
Prices start at under 30 USD.