New Paintings
I Painted a Cow
In 2001 I lived in Missouri and I painted a cow. Before London, before Dublin, Kansas City was one of the very first cities of the more than 75 chosen to host CowParade.
I submitted proposals for 2 cows, and one was chosen - "The Cow of Kells", featuring designs and concepts from the most famous of illuminated manuscripts.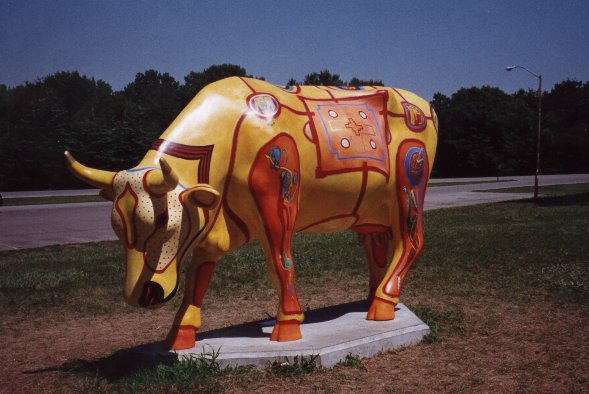 As well as painting elements found in the Book of Kells onto the cow, I tried to paint the cow overall in the style of how animals are represented in the book.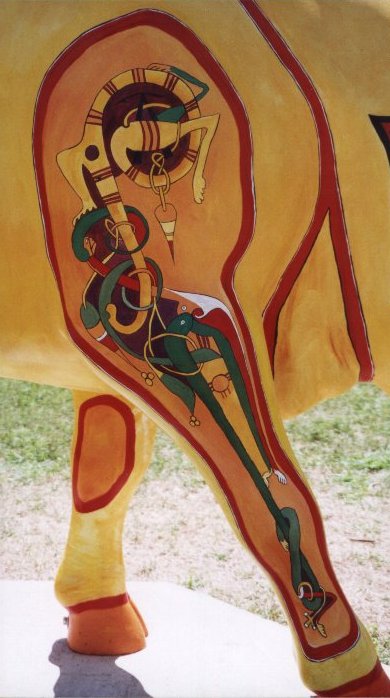 The right legs were my favourite.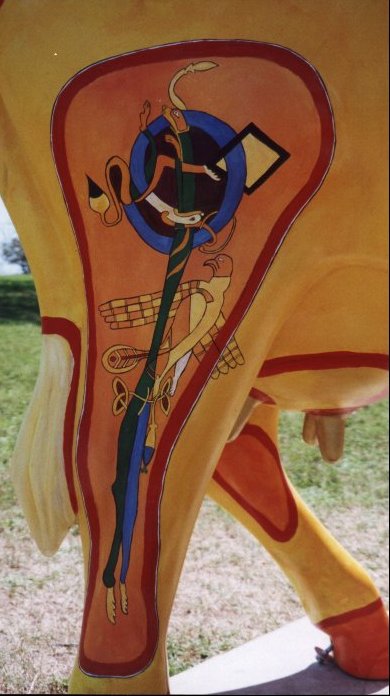 Shawnee Mission Park is about 15 miles from downtown Kansas City, Missouri - over in the state of Kansas.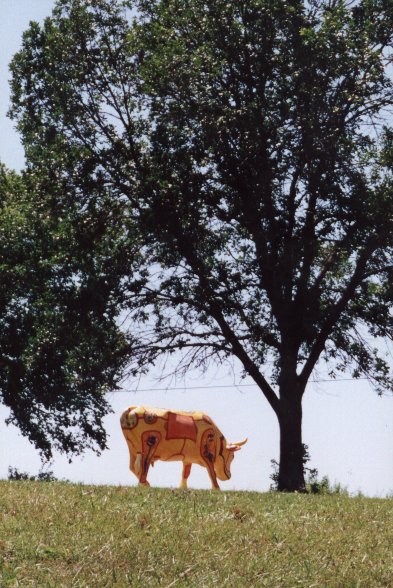 I painted all four evangelists on the cow, because they hang out in the book a lot. Here's Mark: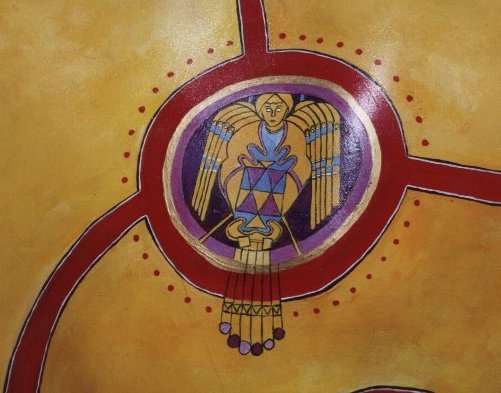 I'll confess to spending a couple of lunchtimes in the vicinity of my cow.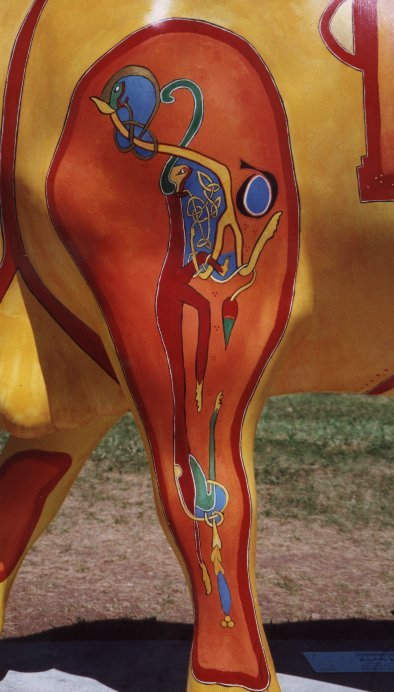 Never once did I hear how the cow was painted referred to as being Irish.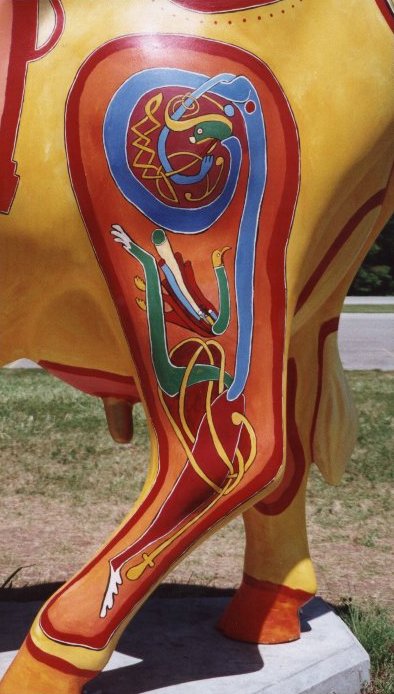 Most commonly I heard people call my cow 'Native American', 'Egyptian', and 'Aztec'.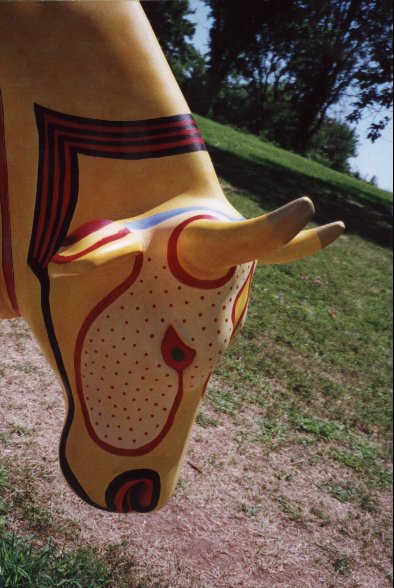 Painting a cow's bum gold with three intertwined bearded men seemed like a no-brainer.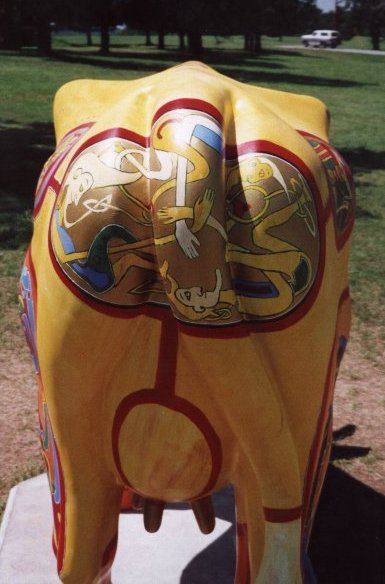 I always wished I'd taken a photo of the space where the cow had been once the exhibition was over.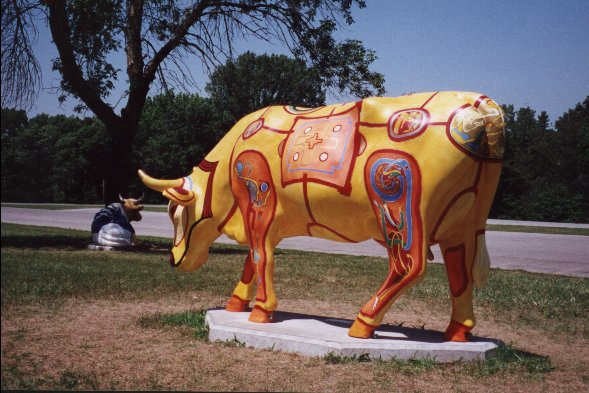 I painted a large rectangular panel on either side of the cow, with one of the panels blank. Rushing to make the deadline I ran out of time before varnishing so didn't get to write on the panel in lovely Celtic lettering, "This panel left intentionally blank". Sleep deprived and spaced out on fumes I then slept for most of the next 48 hours.
The Cow of Kells was one of the cows that sold in the auction for charity that followed the public exhibition. See my cow on the official website
My other design, the one not chosen, was my preferred proposal - it was an abstract design featuring squares and called "Continental Cowscape". Ultimately I used the name for a painting, and the design for a birthday card for my son.