New Paintings
Painting: Coast, The West
Here's a new painting finished a few days ago.
Coast, The West
23 x 18 cm (9 x 7 inches)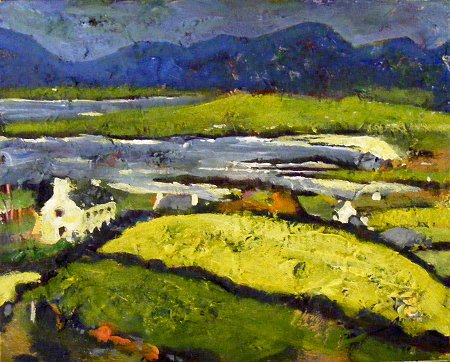 Sometimes with landscapes I start with somewhere in particular in mind, and then I take liberties which I hope results in a painting of my experience there. This is one of those times.
Coast, The West was SOLD upon completion and went directly to Moscow. I currently have several paintings in the same style nearing completion. They should be posted here for sale later this month.
Have a look at paintings available for sale