New Paintings
Painting Giveaway #7: Name That Painting
Identify this painting. The 1st person to leave a comment telling me what this pictured painting in progress became wins an original painting of their choice from the prizepool.
The prizepool was extended today up to 20 paintings after I added in several paintings that are in the current sale of paintings. They are still for sale, like all paintings in the prizepool so it's possible you could have a choice of less than 20 when the competition closes.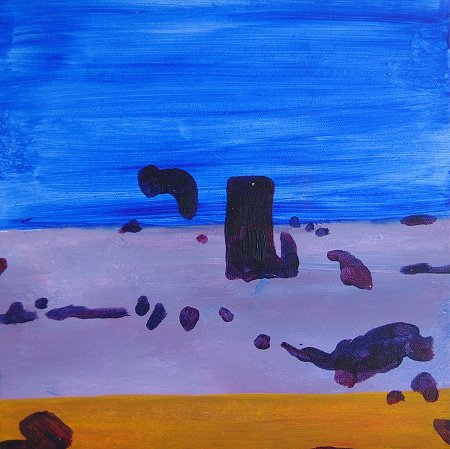 Bear in mind that the last time I ran a guess the painting in progress competition like this, just one person got it right. The finished painting is somewhere on my page of paintings on IrishKC.
I'll probably leave your answers hidden in moderation because not only does it add great excitement but I have to see a dog about a dog, and I have to go to the pictures (Mesrine Part 2). I'll tell you tonight or tomorrow who won, depending on answers or I'll keep it open if nobody has won.