New Paintings
Answer #4: A Painting in 4 Stages
For Painting Giveaway #4 I asked you what was the name of the finished painting that started off looking like this first picture: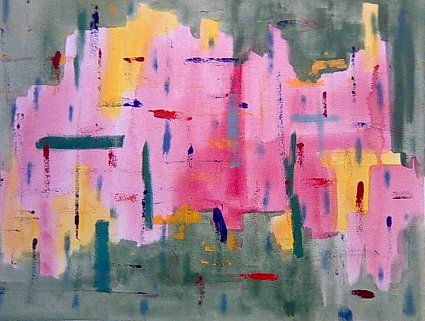 Although it might not seem like it, I knew what the finished painting would look like at this stage.
And for those who thought it looked like a map, specifically of Australia, you weren't a million miles away. You were thousands.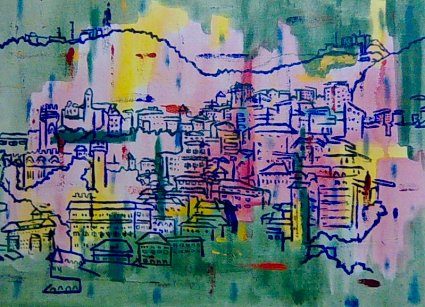 This is what happened next.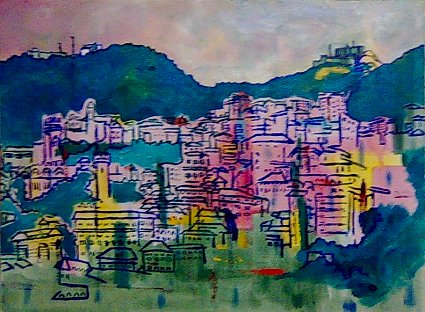 And the finished painting: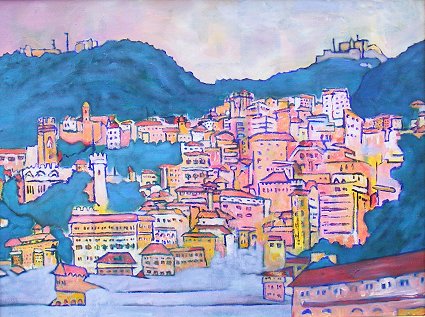 Yes, that's Genoa. So the winning answer was the 16th answer submitted, and that came from Siobhan.
Congratulations! I'll drop you an email to make sure, but you can go ahead and choose a painting from the prizepool.
Note that the paintings in the prizepool vary greatly in size - from 20×16 inches down to 3×2 inches. I plan to add brand new paintings to it in time for the next giveaway, and ultimately to grow it up to between 50 and 100 paintings.
I really enjoyed this particular giveaway competition, so I plan to do more just like it. Keep an eye on Bicyclistic to spot the giveaways when they occur.