New Paintings
It's Grim in Dublin West
It could just be that I'm unaware of the meaning, but either there's a lot of 4-lettered nicknamed people in Dublin West who are given to graffiti, or there's an elaborate word game going on - the sort that you and I would typically use a boardgame for.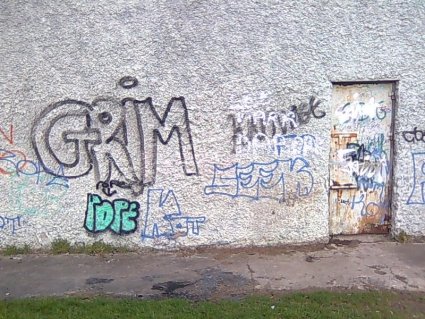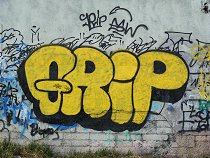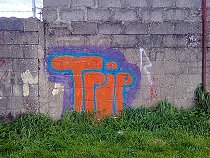 So sprayed on the walls of Dublin West are words like "Trip", "Grip", and ""Grim". Change a letter and choose a name?
Actually there's lots more. There's "Rope" who ironically didn't seem to have enough paint; there's "seek" who was everywhere I looked; and there was "sent" , written on a gate - the one that he or she was sent through?